INTELYCLICK
Software Development
We are a software development company, with the ability to create solutions for any type of needs, we can create custom software with development tools under any operating system and devices:
How we work:
Creating mobile applications with flutter and swift.
Generating applications, servers, Rest-Api, and microservices with JAVA and PHP.
Programming and Manage database engines such as Postgresql, Mysql, SQL SERVER, Mongo and Firebase.
We do integrations with Firebase (Auth and Storage), Amazon (Cognito, S3 and Glacier). We manage Virtual servers in Amazon (EC2), Microsoft Azure as well as Docker containers. We integrate programs to SendGrid, Twillio or any cloud services. We are experts in Linux environments and we deploy any type of service.
Our products and services
Software Development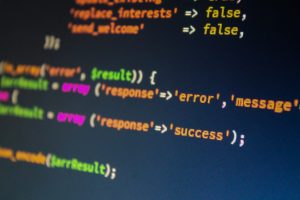 We create WEB and mobile applications according to the needs of our clients.
We develop mobile applications on Flutter and Swift (Apple) with the ability to publish it in the Apple and Android markets.
We program in the languages: JAVA, Primafaces, C, C ++, php, DART, SWIFT and delphi.
We handle the Mysql, Postgresql and sql server database engines, with function programming and stored procedures In business intelligence we handle qlikview and qliksense.
Software médico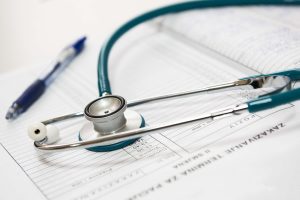 Creamos un producto en la nube para médicos. Es multiempresa y multiusuario.
Los módulos que contiene son :
Citas, Admisiones, Historia Clínica, Ventas, Facturación ,Caja, Manejo de Rips y manejo de imágenes.
El software contiene un lenguaje de programación interno que permite personalizarlo según las necesidades de los clientes.
Posee un desarrollo exclusivo en Qliksense para el manejo del bigdata e inteligencia de negocios.
MicroServer

Este es un servidor optimizado para resolver peticiones RESP-API realizado todo en JAVA bajo licencia GNU.
Lo interesante del desarrollo es que no se necesita de una sola linea de código de JAVA para crear los servicios, simplemente haciendo sentencia SQL o generando funciones que retornen JSON desde POSTGRESQL.
El código esta optimizado por lo que la instalación es un solo ejecutable JAR que se puede instalar en cualquier sistema operativo, esto gracias a que JAVA es multiplataforma.
Tel : (571) 318 213 11 04, (571) 8041208